YOTA Deck and Underwater Minis
YOTA Parents - Below are the instructions for signing up for the mini-underwater sessions that I am offering currently. If you have any questions, please reach out to me at contact@blendedightphotography.com.
1. Click the link below and complete the registration form (select "Other Swim Team" in the Team option). Here is the registration link - https://blendedlight.wufoo.com/forms/q1dabfv40ktqv95/
2. Invoices will go out on the Sunday before the session. I will also send out an email with instructions on arrival, suit choice, COVID updates and things of that nature the week before.
Sessions are $75 plus NC Sales tax. Each swimmer will receive 4 pictures on deck (like above) and 8 images underwater (2 of each stroke, backstroke picture below). If there is a stroke that they simply cannot do, they can do another stroke twice. Images will be delivered, in most cases, within 1 week of the session.
COVID-19 Precautions: While we are still under state mandates, all swimmers must wear a mask into and out of TAC. Additionally, there are only 5 swimmers per 30-minute session and social distancing should be followed. Currently, swimmers must arrive and leave in their suit.
Special Note on Dates and Times: With the limitation of swimmers per session, I know I can't possibly shoot everyone in one day - even if we went crazy and did a 24 hour shoot. Dates and times for April and May will be added as demand requires. IF YOU WANT TO DO A SESSION BUT THE CURRENT DATES AND TIMES DON NOT WORK OR ARE FILLED, please email me and I will start a list for those who need a date outside of what is open.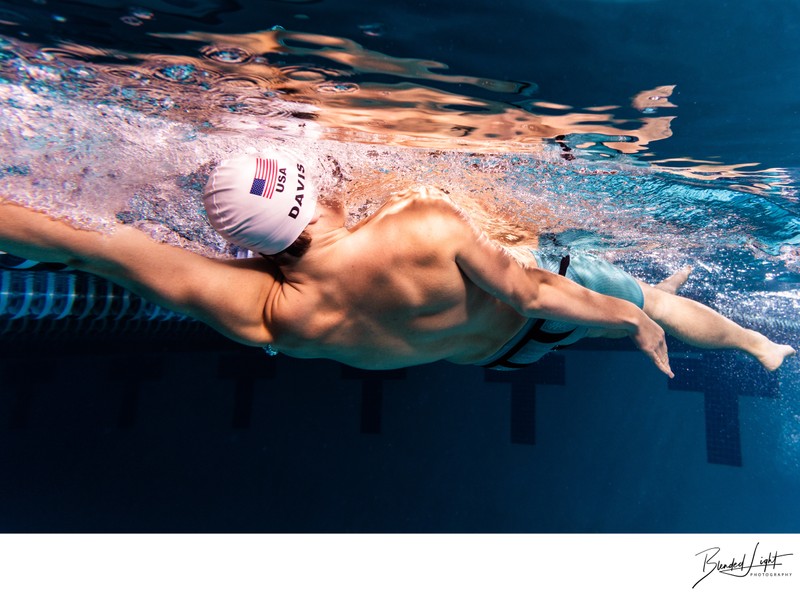 9225 Ashton Glen Drive, Zebulon, NC 27597 - (252) 341-0974 - Call Today